Corporate Video Guide
A detailed guide to how Vidibiz can help support your marketing
Studies have shown that content is more compelling, persuasive and memorable when delivered as a video in preference to plain text or static photographs, as a result video is now essential to support your corporate marketing strategy.
As part of your campaign strategy, we will develop and implement digital content which focuses your budget for maximum effectiveness across specific touch points for your audience. Vidibiz aim to deliver material that will always exceed the expectations of the customer. We apply our "5P" (Proper Planning Prevents Poor Performance) strategy to optimize the overall concept development, creative design, storyboarding, scriptwriting, production and with skillful editing we deliver your message with the maximum impact.
We then leave it up to Google Analytics to monitor and report on the success of the production.
Vidibiz comes from a broad business background so when it comes to planning a Corporate Video we start with the business objectives and how they can be endorsed by a marketing campaign incorporating video.
Putting video at the heart of a strategic campaign can quickly generate powerful and measurable results. You could use the video via a campaign site established for the purpose, maybe use an email marketing campaign driven by something like Mailchimp . There is also the option to integrate the creative idea across direct marketing so that it all joins up. Whenever video is used to drive a campaigns the results will typically outstrip static media.
With some clients a series of shorter, skillfully targeted videos works well. These clients typically use their video to strategically deliver a series of key messages, they avoid saying too much in one video. These Bite Size outputs that deal specifically with a single objective can deliver a positive result in a marketing campaign.
With the experience of over 40 years in business and 10 of those years making films for the corporate market know to support our clients by learning all about the product, brand, and company.
For those special digital skills sometimes needed, on a project by project basis, we work with colleagues with the capability to produce 2D animation, 3D animation, character design, animated typography and full-blown CG animation.
Finally, whilst most of our editing is done in-house, we have associates who are extremely talented and able to support post-production offline and online editing, music composition, sound design and audio post-production on all projects.
You may be looking for a video to promote your business or to launch a new product. It may even be you are preparing a corporate induction or require a video presentation to show at your next corporate event. With over 10 years experience of producing corporate videos for all budgets, Vidibiz is uniquely placed to provide your business with a corporate video to suit your requirements. All our corporate productions are shot using HD cameras and quality is paramount to us no matter what the budget.
Video production doesn't need to break the bank. All our solutions are scalable and we can work with most budgets. If you have a specific budget in mind, let us know and we'll do our best to accommodate you.
As a corporate video producer we will work with you every step of the way to ensure the finished production is exactly what you want. From initial script approval through to rough cuts being made available to you via the web, you'll get the opportunity to have as much input as you like throughout the production. Most of our clients opt to attend the shooting days themselves which enables them to have a unique input into the production.
 Video
Videos bring clarity to your message and move people to action. When done right, they cut through the clutter and demonstrate your unique selling proposition in a way that make people look forward to doing business with you. By creating this engagement with your viewers you'll promote their sharing of videos with others. They'll spend more time on your website, and more time connecting with your brand. Combine that with the availability of key metrics, and you'll learn what's working and where your business is actually coming from. Video is a no-brainer for any social media campaign, SEO application, or brand engagement strategy. It's not bad for driving conversion either
Vidibiz will film and record any event using High Definition Cameras either at our own studio, the client's premises or any other location – on land, sea or from the air. We will edit the material and add any audio or visual effects, titles or music to deliver a product that will always exceed the client's expectation.
 VidiBook
VidibiZ can produce iBooks and eBooks from  printed, audio and video content provided to meet the demand of the rapid development of digital eReaders like the Kindle and other Tablets.
 Photography
VidibiZ have very competent photographic skills to complement our Video production capability.
 Animation & Graphics
VidibiZ work in collaboration with some of the best CGI artists in the industry, with credits in films like "Harry Potter" on their CV. If necessary we can make elephants fly in your video, basically if you have the budget we have the ability to deliver.
Voice Over Artists
Although it is true that "a picture paints a 1000 words" there are times when a professional voice over adds the final touch to a video presentation, Vidibiz work with a number of Voice Over Artists to complement our services when necessary.
Branding & Logo Design
Our client list  includes Sculptors, Artists, Graphic Designers and design houses as a result we work with many Creative Artists who routinely deliver new concepts, ideas and designs – they can also work for you!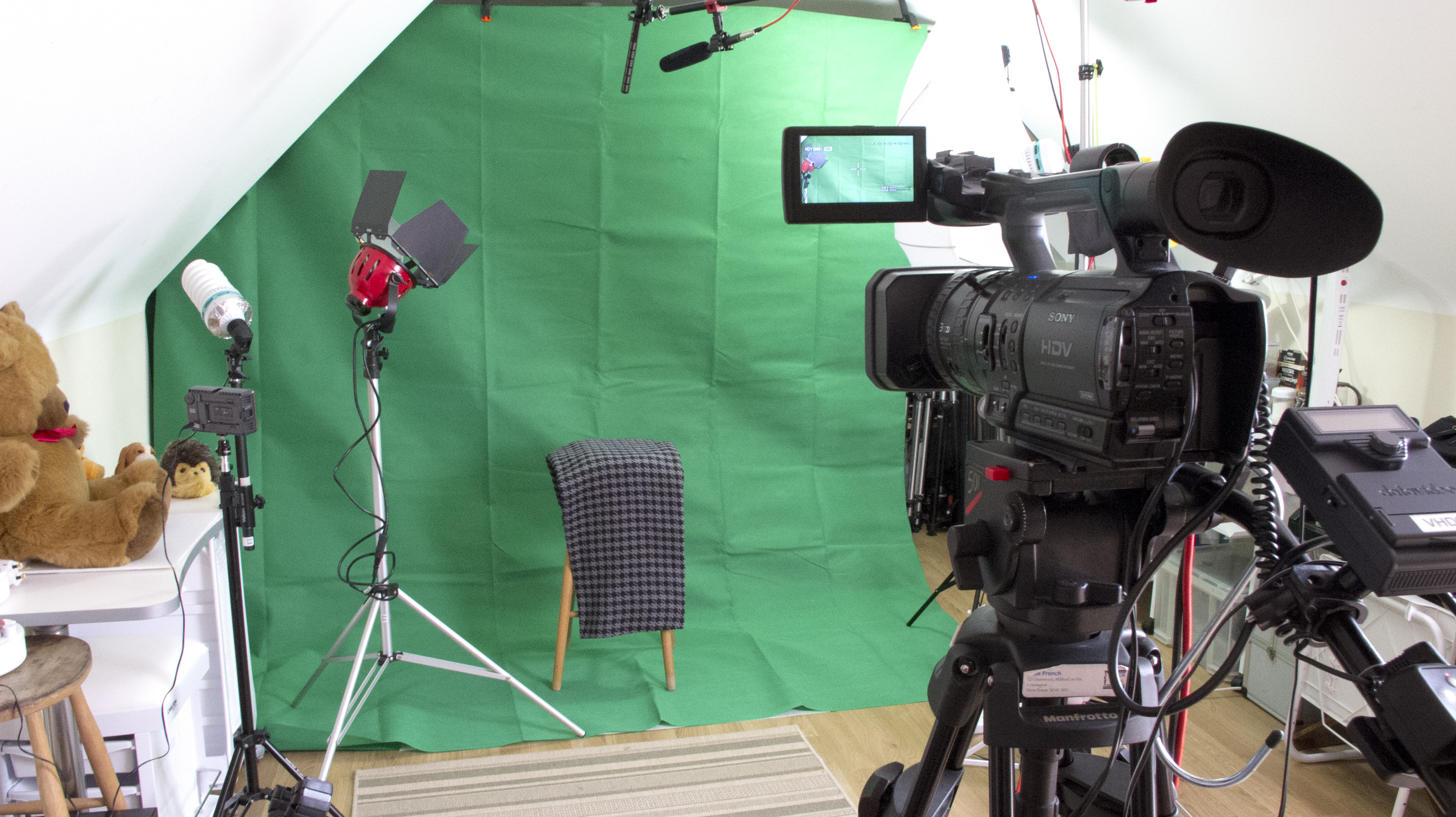 Vidibiz have prepared a 32 page document for clients to use as a reference guide when planning their Video Marketing Campaign and Strategy.
Time is the most valuable resource we have in business as a result we aim to reduce the time wasted by making uninformed assumptions.
This is not a perfect and complete guide but it will help at the outset ……………… but you can always phone us and ask!
Click to download a PDF copy of  "The Guide to Corporate Video"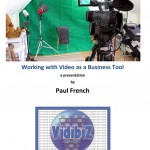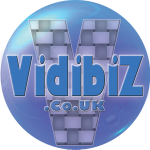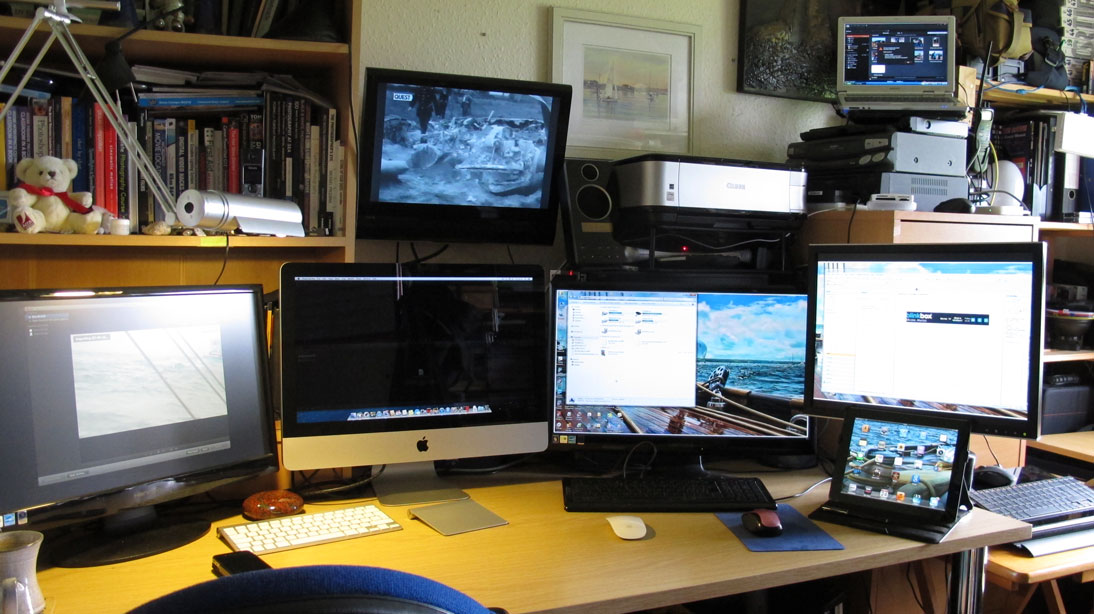 The Vidibiz Charter - what you can expect
It is the long established business practice of VidibiZ to avoid making commercial decisions based on assumptions, accordingly we work to a set of standards that can be defined as our "Charter", we list these below for your information. These are not contractual or legal conditions that are set in stone but simply a guide for our customer basically describing our approach outlining reasonable expectations from VidibiZ.
VidibiZ Digital Media aim to deliver on time and to specification as promised and uphold our agreements; if VidibiZ Digital Media can't, we say so in advance, and VidibiZ Digital Media try to mutually work towards a solution with our Customer
VidibiZ Digital Media do our best and aim not to accept compromise unless there is no other choice; VidibiZ Digital Media inform our Customers so there are no misunderstandings
There are occasions when due to the conditions, equipment limitations, facilities, resources and general circumstances compromise is the only realistic, viable and achievable solution.
VidibiZ Digital Media will always do our best to try and work to your needs; for whatever reason, what you think you need may not be the same as what you actually need
VidibiZ Digital Media will deliver at a self-consistent (or improving) level of quality regardless of external circumstances that may affect us personally
It is better to under-promise and over-deliver
VidibiZ Digital Media uphold basic standards of courtesy; this includes timeliness and professionalism of replies whether in person, on the phone or via email
VidibiZ Digital Media will respect your time
VidibiZ Digital Media will respect our subjects — whether this be treating models/talent with courtesy and friendliness or carefully handling product and props
VidibiZ Digital Media will have integrity and be fully transparent in our pricing and honor quotes, even if VidibiZ Digital Media get things wrong; if there are big variances or changes in scope, then VidibiZ Digital Media communicate this and reason with the Customer
The scope and deliverables of all assignments are clearly detailed in a Scope of Work document, Script and/or Storyboard if appropriate.
VidibiZ Digital Media do our part to educate Customers where necessary; whether this be to do with technical or creative choices, licensing or otherwise
VidibiZ Digital Media respect the creative rights of other videographers, cinematographers, photographers and Customers, so that they shall respect our own
VidibiZ Digital Media value our own work and do not fight others on price alone
If failure to deliver is our fault, VidibiZ Digital Media endeavour to rectify at our cost.
VidibiZ Digital Media always endeavour to have spares and backups when practical and affordable
VidibiZ Digital Media is a commercial business with the associated cost and as such needs to generate a profit to maintain and sustain the business.
 To keep things fair this Charter goes both ways…………..
In order for us to deliver, VidibiZ Digital Media need some things from our Customers:
VidibiZ Digital Media can make contingency plans for most eventualities, but there will always be things that are outside our control (e.g. Weather/People/Animals)
Respect the agreed scope and price — you would not do extra work for free, please do not expect us to. When it no longer makes financial sense, there will not be any more photographers
Please respect our time and experience; that is why you hired us in the first place
Please uphold your end of commitments — whether that be supplying product of a certain finishing level or quality to photograph, or delivery on a certain time and date
'Fixing it later in Photoshop' is not an primary objective as this can compromise  quality and integrity.  However, we will use Photoshop or similar techniques to alter images
Digital Photo / Video editing tools are used by VidibiZ Digital Media as necessary, these include Final Cut Pro X, iMovie,  GoPro, Adobe Premiere Pro, Avid Studio, Sony Architect Studio and other digital media products.
VidibiZ Digital Media expect all Customers to understand that all work requested by the Customer will be charged for at pre agreed rates.
VidibiZ Digital Media expect all Customers to pay invoices in full and on time when presented.
Vidibiz Standard Terms & Conditions
Introduction
A contract is formed between a customer (referred to as the "Customer") and VidibiZ Digital Media (referred to as the "Company") when an Order is received from the Customer. An Order may be in written, verbal or electronic form. The Product or Service shall mean any product or service that is provided by the Company to the Customer. These conditions do not affect your statutory rights.
Supply
The Company agrees to supply the product(s) or service(s) to the Customer as detailed in the Order and according to the terms and conditions of this contract.
 Rights reserved
Should the Company choose not to enforce any or all of these conditions it should not be interpreted as a waiver of any of the Company's rights. By providing the Company with an Order, the Customer accepts these terms and conditions.
Payment
The Company shall issue an invoice to the Customer in respect of products or services supplied, or to be supplied, the payment terms for which will be stipulated on the invoice. The Company reserves the right to charge interest on overdue amounts at an annual rate of 5% above the UK Bank base rate ruling on the date payment is due. Title in the goods or services shall remain with the Company until full payment has been received, unless otherwise stipulated in the Order.
Health & Safety
The Company and Customer will act in accordance with all relevant health and safety requirements in order to provide the product(s) or service(s).
Creative Brief
Unless otherwise agreed in writing, the Customer accepts the Company's decisions on creativity within the product(s) or service(s).
Booking Fee/Cancellation
Monies paid by the Customer to reserve the product(s) or service(s) of the Company will be accepted as a Booking Fee. If the Customer cancels the order less than 8-weeks prior to the Company supplying the product(s) or service(s), the Customer will be liable for the whole invoice value less any Booking Fee already paid. If the Customer cancels their Order more than 8-weeks prior to the Company supplying the product(s) or service(s), they shall forfeit the Booking Fee.
Liability
The Company accepts no liability for any loss or damage that may arise from the supply of the product(s) or service(s). In the unlikely event of the Company being unable to supply the product(s) or service(s) as specified in the Order, liability shall be limited to the total invoice value – or monies already paid by the Customer.
Copyright
Unless otherwise stated in the Order, the Company retains copyright in all their Original Material. Original Material includes video recordings, graphics, iBooks, soundtracks, printed material and any other design or artwork commissioned by the Customer in relation to the Order. The Customer must ensure that permission is sought for the inclusion of any copyright material they supply to the Company to enable them to deliver the product(s) or service(s). The Customer must also ensure that permission is sought for the inclusion of any performers or performances, trademarks and locations. The Company retains the right to use this material in its original and edited form as they see fit, unless otherwise agreed in the Order. The Customer agrees to indemnify the Company in the event of any breach of copyright claims being brought against the Company in respect of material supplied by the Customer.
Data Protection
The Customer must ensure that all necessary arrangements have been made with, and permissions obtained from, people and places that may be recorded on video as a result of the Company supplying the product(s) or service(s) – and that such recording is in compliance with Data Protection.
Complaints Procedure
In the unlikely event of a dispute over the supply of product(s) or service(s), the Customer and Company agreed to accept the findings of an independent Arbitration Office. Any disputes must be notified within 28-days of the Customer receiving the product(s) or service(s).
Insurance
Vidibiz has arranged and maintains Equipment Insurance,  Professional Indemnity and Public Liability Insurance with a limit of £1 million with Imagemaker Insurance (Policy IMG00 7058)
Care and Damage to client property
Whilst every care is taken in the handling of the Customer's property, the Company accepts no responsibility whatsoever for any loss or damage, howsoever caused, or any other loss by unforeseen circumstances whilst they are in the custody of the Company. Liability for such loss or damage will be limited to the replacement cost of the materials or media and in no circumstances will any liability attach to any claim for the value of the content. The Company is not to be held liable for any uninsured loss or damage caused by the Company or Customer.
Right of Assignment
The Company retains the right to assign the supply of the product(s) or service(s) to the Customer to another suitable company should they be unable to complete these terms and conditions.
Expenses
The Company retains the right to charge out-of-pocket expenses incurred in providing the product(s) or service(s) – subject to being able to provide the Customer with proof of expenditure. All out-of-pocket expenses will be charged at cost.
Confidentiality
Unless otherwise agreed the Company will treat any information gained during the supply of the product(s) or service(s) as being private and confidential. Likewise, the Customer shall keep confidential any methodologies and technology used by the Company to supply of the product(s) or service(s).
Basis of law
These Terms and Conditions and any accompanying letter and/or contract are governed by the laws of the United Kingdom
Your introduction to Corporate Video
Introduction
So that VidibiZ can give the customer a realistic idea of the video process, their involvement and to prepare a realistic budget quotation for the production of their video there are a number of considerations to be made,  these include – but are not limited to:-
Establishing Your Goals
To first get an overview of your goals for the project, we will discuss:
Purpose of the project (eg. sales, training, etc.), target audience, and desired response or call-to-action.
Distribution planned (eg. for use at trade shows, on website, etc.).
If a specific timeframe or delivery date is required.
The key decision-makers & stake-holders.
Scope
There are several things to consider when determining the scope of the requirements for the project, including:
If any filming of interviews, presentations, conferences, testimonials or 'b-roll' will be required.
Location, Location permissions to be sought or is the Vidibiz studio required.
Cast, Characters and Presenters need to be arranged and necessary approvals sought.
Whether a voice-over would be used and, if so, will script writing services be needed.
How much motion graphics work (CGI) or if any technical 3D animation will be needed.
All Copyright issues with photography, images and audio need to be resolved
The deliverables that may be required with media formats and timescales.
It would help to also see any samples of videos that may be similar to your project to give us a sense of the level of quality or 'production value' you may be expecting.
 Determining the Budget
We may be able to estimate costs based on a well-defined scope, but typically your budget will need to be considered before an appropriate solution can be proposed.
We can show you some samples of other projects that we have produced within different ranges to help you determine a budget, if one has yet to be allocated.
Proposing an Approach
Assuming that we are a good fit for the project, we should now have enough information to present a formal proposal.
We will outline in detail our approach and plan for the project, along with a summary of the estimated costs.
Getting Started
Should you choose to work with VidibiZ Digital Media, a quotation (along with our scope of work and terms of service) will simply need to be signed as our contract and an initial deposit paid.
Introduction
Interviews are particularly useful for getting the story behind a participant's experiences. The interviewer can pursue in-depth information around a topic. Interviews may be useful as follow-up to certain respondents to questionnaires, e.g., to further investigate their responses. Usually open-ended questions are asked during interviews.
Before you start to design your interview questions and process, clearly articulate to yourself what problem or need is to be addressed using the information to be gathered by the interviews. This helps you keep clear focus on the intent of each question.
Preparation for Interview
Choose a setting with little distraction. Avoid loud lights or noises, ensure the interviewee is comfortable (you might ask them if they are), etc. Often, they may feel more comfortable at their own places of work or homes.
Explain the purpose of the interview.
Address terms of confidentiality. Note any terms of confidentiality. (Be careful here. Rarely can you absolutely promise anything. Courts may get access to information, in certain circumstances.) Explain who will get access to their answers and how their answers will be analyzed. If their comments are to be used as quotes, get their written permission to do so. See getting informed consent.
Explain the format of the interview. Explain the type of interview you are conducting and its nature. If you want them to ask questions, specify if they're to do so as they have them or wait until the end of the interview.
Indicate how long the interview usually takes.
Tell them how to get in touch with you later if they want to.
Ask them if they have any questions before you both get started with the interview.
Don't count on your memory to recall their answers. Ask for permission to record the interview or bring along someone to take notes.
Types of Interviews
Informal, conversational interview – no predetermined questions are asked, in order to remain as open and adaptable as possible to the interviewee's nature and priorities; during the interview, the interviewer "goes with the flow".
General interview guide approach – the guide approach is intended to ensure that the same general areas of information are collected from each interviewee; this provides more focus than the conversational approach, but still allows a degree of freedom and adaptability in getting information from the interviewee.
Standardized, open-ended interview – here, the same open-ended questions are asked to all interviewees (an open-ended question is where respondents are free to choose how to answer the question, i.e., they don't select "yes" or "no" or provide a numeric rating, etc.); this approach facilitates faster interviews that can be more easily analyzed and compared.
Closed, fixed-response interview – where all interviewees are asked the same questions and asked to choose answers from among the same set of alternatives. This format is useful for those not practiced in interviewing.
Types of Topics in Questions
One can ask questions about:
Behaviours – about what a person has done or is doing
Opinions/values – about what a person thinks about a topic
Feelings – note that respondents sometimes respond with "I think …" so be careful to note that you're looking for feelings
Knowledge – to get facts about a topic
Sensory – about what people have seen, touched, heard, tasted or smelled
Background/demographics – standard background questions, such as age, education, etc.
Note that the above questions can be asked in terms of past, present or future.
 Sequence of Questions
Get the respondents involved in the interview as soon as possible.
Before asking about controversial matters (such as feelings and conclusions), first ask about some facts. With this approach, respondents can more easily engage in the interview before warming up to more personal matters.
Intersperse fact-based questions throughout the interview to avoid long lists of fact-based questions, which tends to leave respondents disengaged.
Ask questions about the present before questions about the past or future. It's usually easier for them to talk about the present and then work into the past or future.
The last questions might be to allow respondents to provide any other information they prefer to add and their impressions of the interview.
Wording of Questions
Wording should be open-ended. Respondents should be able to choose their own terms when answering questions.
Questions should be as neutral as possible. Avoid wording that might influence answers, e.g., evocative, judgmental wording.
Questions should be asked one at a time.
Questions should be worded clearly. This includes knowing any terms particular to the program or the respondents' culture.
Be careful asking "why" questions. This type of question infers a cause-effect relationship that may not truly exist. These questions may also cause respondents to feel defensive, e.g., that they have to justify their response, which may inhibit their responses to this and future questions.
Conducting Interview
Ask one question at a time.
Attempt to remain as neutral as possible. That is, don't show strong emotional reactions to their responses. Patton suggests to act as if "you've heard it all before."
Encourage responses with occasional nods of the head, "uh huh"s, etc.
Be careful about the appearance when note taking. That is, if you jump to take a note, it may appear as if you're surprised or very pleased about an answer, which may influence answers to future questions.
Provide transition between major topics, e.g., "we've been talking about (some topic) and now I'd like to move on to (another topic)."
Don't lose control of the interview. This can occur when respondents stray to another topic, take so long to answer a question that times begins to run out, or even begin asking questions to the interviewer.
Immediately After Interview
Make any notes on your written notes,g., to clarify any scratchings, ensure pages are numbered, fill out any notes that don't make senses, etc.
Write down any observations made during the interview. For example, where did the interview occur and when, was the respondent particularly nervous at any time? Were there any surprises during the interview?
Filming a B2B Conference or Presentation
VidibiZ  need to know how many cameras are needed, venue sizes, the number of talks to be filmed and whether or not any timings clash. If any content is being Live Streamed, we have to make special arrangements for that.
Other considerations include whether or not we have to supply a sound recordist(s) or supplementary lighting, as well as matters like scenery, graphics, amplification and staging.
Travel and accommodation figures all included in the final quote, as does the timescale given to edit footage, if required.
Finally, if a DVD needs to be authored, this will also contribute to the costs.
VidibiZ will work with the event organisers to deliver a successful project i.e. having established what workflow is required from each side?
Liaising with organisers and the venue to co-ordinate the logistics of filming the event is essential.
We usually have a recce day to gauge the equipment we require.
After the event, we have to make sure that the finished product is in line with the client's wishes.
We then supply a rough cut for the client to make any final changes and once signed off, we supply the finished product, usually via DVD, WeTransfer, Dropbox  or USB stick.
VidibiZ will determine the best way to capture keynote speakers, round table discussions, Q&A's and other forms of video content at events.
Keynote speakers are best captured with locked off cameras. Two is usually the minimum to prevent the finished film from looking stilted.
Discussions and Q&As are shot in a less static manner. Sound often comes from the venues PA.
With events and conferences, we tend to capture the whole talk or event.
VidibiZ  avoid delays by adopting the  5P's "Proper Planning Prevents Poor Performance" prior to the event and assessing the possible causes for delay and informing the client.
The volume of footage.
Digitising and logging all takes much longer than clients typically understand.
With hour long lectures, one small change still means that the entire hour has to be played out and uploaded. This takes up valuable time and explains why we ask all our clients to make sure all changes are done in one go.
VidibiZ  understand why conference companies record their events and the benefits achieved!
The largest venues can only, typically, hold a few hundred delegates. Video ensures that those who are unable to make the journey to the venue are privy to the discussion.
If an event's video content is made available online, it can be seen by an unlimited number of people, located nationally or globally, greatly increasing the scope of the client's message.
Those companies that film conferences and post them online increase their reach and penetration.
The Influence of Colour in Video
Complementing Colours
Two colours complement each other if they appear at opposite sides of the colour wheel. For example orange and blue or red and green. They serve to clash and increase each others intensity which can produce a striking image.
Harmonizing Colours

Colours harmonize with each other if they are one colour zone apart. This makes it more pleasing to the eye of the viewer and creates an inner sense of order, calm and peace. If colours don't harmonize then they can appear boring or chaotic. For example orange harmonizes with red and yellow.
Emotional Response
Colour provokes an emotional response, especially the colour of the background.
Yellow
Yellow is cheerful, warm satisfying, lively and stimulating. It is the first colour that the eye notices. This is why pictures of yellow birds and flowers are eye catchers.
It can also be overpowering if overused because its the most difficult colour for the eye to take in. Yellow and orange are the dominant colours of autumn.
Red
Red is bold and the most emotionally intense colour. It attracts attention and stimulates a faster heartbeat and breathing. Anything red in a wildlife photography picture will get noticed.   Because its hard not to notice something in red, be wary of anything in the background that is red as you don't want it to draw attention away from the subject. Its qualities are enhanced further if it is against a dark background.
Purple
Purple is associated with royalty, wealth, prosperity. It should be used carefully to communicate something mysterious and mystic.
Blue
Blue is restful, peaceful, calm and tranquil. It causes the body to produce calming chemicals – completely the opposite effect to red. It is the colour of Sky, water, ice, coolness, masculinity, mist and shadows.
Green
Green is the easiest colour on the eye and symbolizes nature. It is calming and refreshing. It is the colour of fertility, rebirth and freedom.
Brown
Brown naturally balances stronger colours. It is the colour of nature, trees and wood.
Grey
Gray is Neutral, middle of the road and timeless .It enhances and intensifies any colour it surrounds and makes an excellent background colour.
Black
Black denotes Elegance, class, authority and power. It Contrasts with most colors well. It makes an excellent background colour in photography especially if the other colours are bright.
White
White is associated with purity and innocence and establishes clarity and contrast.
Orange
Orange is a hot colour but not as aggressive as red. It is associated with joy and enthusiasm and increases oxygen supply to the brain, producing an invigorating effect.
Optimizing the benefits of Video
When you use video on your website, you have a powerful tool that can increase the popularity of your web pages. Whether you want to earn money, share your knowledge or increase page views, you can use video to create a dynamic web site the attracts and keeps visitors, Vidibiz can help you …..
Basic Facts
There are many reasons why video helps promote and develop business opportunities in these days of the Smart Phone, Tablets and YouTube. Internet linked mobile devices are becoming more and more popular, the free and easy access to Wi-Fi is rapidly growing in public areas as well as in the home and business centre, the various 3G & 4G mobile phone networks provide increasing online facilities and features
In 2013 average time visiting web site without video                                 50 seconds
In 2013 average time visiting web site with added video                        360 seconds
Top 100 search results with Video content                                                   70%
Growth in number of videos watched during 2012                                  660%
By the end of 2015 video based content if forecast to be                       90%
In 2012 the internet is accessed on mobile devices by                          1.2 billion people
Since 2010 mobile video viewing has increased by                                 5000%
Every day YouTube videos are viewed                                                         4 billion times +++
Every minute videos are shared on Twitter by                                          1000 people
video on the internet encourages those to seek further by                     46%
Use Video to Enhance Your Website
Use video to turn a static website into a dynamic, interactive destination. There are many types of videos you can use to enhance your website, including:
Promotional web videos are an exciting internet marketing tool for businesses large and small. Like a traditional TV commercial, a promotional web video will advertise your business's advantages to potential customers. Unlike traditional TV commercials, promotional web videos can be broadcast directly to your target audience for free through email, search engine marketing and video sharing sites such as YouTube.
Producing a Vidibiz promotional web video doesn't have to be complex or expensive. With a little bit of planning, you can produce a promotional web video that becomes a priceless marketing tool for your business.
Making a good commercial with Vidibiz is all about crafting a message that speaks to your customers and a production plan that stays within the limits of your video skills. With proper planning and efficient production, Vidibiz can make a commercial that wins over audiences
A website tour that tells visitors what they can find on the website, and where it is
A virtual tour that lets web visitors see what your physical location is like
Online virtual tours are perfect for Estate Agents, Yacht Brokers, Guest Houses, B&B's, Hotels, Restaurants, Tourist attractions or Destinations and anyone who wants to show off a space. It's easy to make a short film to create a virtual tour and post it on your web site.
Use Video to Demonstrate a Product or Activity
There are many ways to use video to educate customers on how to use your product, and also save time and money on customer service.
You can make how to videos to show off your skills, explain a product, or promote your business.
Use video to demonstrate how to install or set up your product
Use video to show your product in action
Use video to train clients and staff remotely
Use video to deliver induction procedures or Health & Safety messages
Use Video to Share Your Expertise
Many businesses have created a marketing niche for themselves by using video to establish their expertise on a particular topic.
Create educational videos that provide visitors with in-depth information related to your industry
Produce a video newscast updating viewers on the latest headlines in your field of work
Aggregate and publish other expert videos related to your topic
Use Video to Drive Traffic to Your Website
Search engines love video, and with proper video SEO, you can use video to drive lots of traffic to your website.
Use targeted keywords when titling and tagging your videos
Create a variety of videos, each focusing on a different search term
Use multiple video sharing sites to increase links back to your main website
Use Video to Earn Money
If you have the right content and access to the right audience, you can use video to earn substantial money from your website.
Some ways to use video to earn money include:
Charge visitors to download informational or entertainment videos
Place advertising on video pages
Sell sponsorship for a popular video podcast
Use Video to Promote a Sale or Special Event
Just as many companies create a special advert to let customers know about an upcoming sale, you can use video to advertise specials on your website using Facebook and Twitter
Use video to show off new products you're selling
Include promo codes within videos to reward viewers
Use video to notify customers of upcoming specials
Use Video to Give Your Business a Personal Face
It's easy to use video give a human face to your corporate website. Some ways to use video to communicate with web viewers include:
A short video welcoming visitors to your website
Profile videos that introduce your executives and employees
Customer testimonial videos that communicate your company's value
Use Video to Engage Customers With Your Brand
You can use video as an interactive medium to get consumers engaged with and excited about your brand. After all, you don't have to be the one producing the videos, many customers will be happy to do it for you!
Start a video contest to promote your brand
Ask users to upload videos of themselves using your product
Invite users to embed your videos on their own web pages
Use Video to Encourage Regular Visits to Your Website
You can use video to get people to come back to your website over and over again. By providing regular, quality content, visitors will come back again and again to see what new videos you're offering.
Produce daily (or weekly) video podcasts with timely information
Use a RSS feed to update visitors about new videos
Use videos to promote events and recent activities at your business
Use Video to Stand Out From the Competition
Web video is becoming more and more widespread, but there are still many industries that don't use video as a common practice. If your competitors don't yet use video, you'll be able to set yourself apart by using video on your website.
Add a video to your business listing in online directories
Promote your web videos on local websites
Spread your videos virally by allowing viewers to share and embed them
Making a Viral Video
Making a viral video is a little about talent and a lot about luck. While there's no surefire formula for making a viral video, these tips will help increase the chances that your next video goes viral.
Put your viral video everywhere. You should post it on every video sharing site you can find. Vidibiz offer services that make this easier by uploading your video and you can distribute to your contacts.
Promote your viral video. Email the link to Family, Friends, Customers, Facebook and Twitter links. Make it easy for everyone to then forward the video to all of their friends and contacts.
Keep your viral video short. You want this video to be watched as many times as possible, and that's more likely to happen if people can watch the video quickly. Thirty to sixty seconds is generally a good length for a viral video.
Make your viral video funny. Humour can be hard to get right, sometimes, but it's the surest way to make people want to share your video. Think about all of the viral videos that you've seen—most of them have been comedies.
Don't make your viral video an advertisement. Some companies have successfully used viral video to promote a product, but "going viral" is usually a spontaneous by product of a great video, not an intentional goal.
Content beats quality in a viral video. Most successful viral videos are made by amateurs, so good content is more important than high production quality. If viewers enjoy what they see, they'll overlook a shaky camera or focus troubles.
Don't use copyrighted content in your viral video. If you hope to have your viral video seen by thousands of people, make sure you're not using any unlicensed music or images that could get you in trouble with record companies, television networks and their lawyers.
Keep trying to make viral videos. Often, it's completely random videos that go viral, and no one can predict with much accuracy what is going to catch on and become a big hit.
How Vidibiz will help produce your Video.
Vidibiz own and use industry standard professional High Definition Video Cameras and High Quality Audio recording equipment.
Our fully equipped dedicated studio is located close to Lymington in the New Forest.
We use leading industry standard editing software on both Apple and PC computer platforms including
Apple Final Cut Pro X, Motion 5 & Compressor
Avid Pinnacle Studio, Sony Studio
Adobe Premiere CS3, After Effects, Photoshop, Creative Suite etc.
We author, produce and print DVD's as required.
We can scan old photographs or convert old cine film
We are associated with a leading 3D Animation director for producing special effects and any CGI that may be needed, as well as award winning photographers and musicians for original soundtracks.
At VidibiZ Digital Media we understand –
Your Business
Our Business
Technology
Innovation ……………………………………………………… and People!